At Wageningen University & Research
we study fungi and link genetic concepts
to human fungal disease
Aspergillus fumigatus is a filamentous fungus that has a lot of fundamental and applied scientific discovery to offer. We use genetic concepts to understand the selection of azole resistance in this human opportunistic pathogen.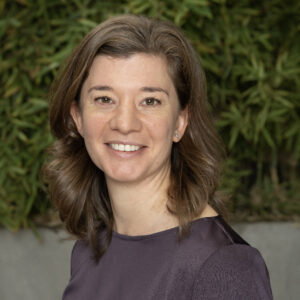 Eveline Snelders
Assistant Professor/Lecturer (UD)
Eveline holds a PhD in Medical Microbiology from the Radboud University Medical Center in Nijmegen (2012) where she completed the Medical Molecular Microbiology training fellowship (2014). After a Postdoc in Paris at the Institute Pasteur she joined the chair group of genetics with a VENI fellowship grant in 2016 and started Tenure Track in 2020.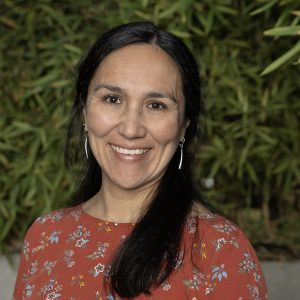 Francisca Reyes Marquez 
Research assistant
Francisca holds a PhD in in Cellular and Molecular Biology from the University of Chile, Chile (2008). After being a postdoc at the University of Wisconsin-Madison, USA (2008-2013), she moved back to Chile as an independent investigator at the University of Andres Bello. In 2016 she first joined the group of Horticulture and Product Physiology at WUR and since 2020, she joined the Laboratory of Genetics. Although her background is mostly working in plant cell biology, she has gained considerable experience in fungi too, specifically transformations and CRISPRcas9.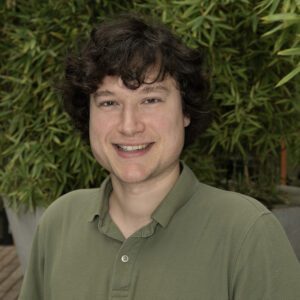 Hylke Kortenbosch
PhD student
Hylke received his MSc degree in Evolutionary Biology at the University of Groningen (2019) where he focused on the ecology and evolution of microbiomes and their hosts. In 2020 he joined the Laboratory of Genetics to start his PhD on the ecology of triazole resistance in Aspergillus fumigatus.
Martin Weichert 
Postdoc 
Martin will be joining our lab 1st of April 2023 supported by a postdoc talent grant from the WUR research schools. More on Martin will follow. 
We are involved in the following courses @WUR:
ENT-51306 – Frontiers in Medical and Veterinary Biology

GEN-21306 – Personal Genetics (Coordinator)

Students are welcome to join (MLO, HLO, BSc or MSc), if you are interested in doing your internship or thesis just send an e-mail indicating your preferences and interests. For WUR students an up-to-date list of thesis topics from the whole laboratory of Genetics including ours can be found on Brightspace or directly via this link: https://bit.ly/3DCJbBU
A. fumigatus is ubiquitously found in nature facilitated by wind-borne dispersal of spores and its main habitat is decaying plant material. It can also cause severe invasive infections in the lungs of immunocompromised patients. Luckily there are highly effective antifungal drugs available and the azoles are the most important class to manage Aspergillus disease. Unfortunately a global emergence of azole resistance poses a major threat to manage fungal disease. Our research has shown that the use of agricultural azoles has facilitated emergence of azole resistance, a typical One Health problem. For our research we study the fungus where environment and human health interact by using genetic approaches such as sexual crosses, evolutionary lines, competition experiments, whole genome sequencing, bioinformatics and more.
We are involved in the NWO GreenIII project entitled "One health consequences of circularity; what lessons to learn from the saprophytic and human pathogenic fungus Aspergillus fumigatus?" The objectives of this project are to (i) use the diversity of organic waste disposal in the bulb-sector to discern the key factors driving resistance development, (ii) use these factors to draw up an intervention plan that will be tested in the laboratory and on-site, and (iii) extend the obtained knowledge to general organic waste disposal to assess resistance and health risk across the system. Hylke Kortenbosch is appointed as the PhD student on this project.
With the Aspasia NWO funding we are currently setting up new techniques in our lab such as the CRISPRcas9, Galleria Mellonella and receiving technical support from Dr. Francisca Reyes Marquez.
Currently we are busy applying for funding to expand the group so if you are interested in a co-application please send me a message.
An extensive list of all publications can be best found here on Google Scholar. 
Pre prints:
Catching more air: An effective and simple-to-use air sampling approach to assess aerial resistance fractions in Aspergillus fumigatus
Hylke H. Kortenbosch, Fabienne Van Leuven,Bas J. Zwaan, Eveline Snelders
doi: https://doi.org/10.1101/2022.11.03.515058

Meiosis in the human pathogen Aspergillus fumigatus has the highest known number of crossovers
Ben Auxier, Frank Becker, Reindert Nijland, Alfons J. M. Debets, Joost van den Heuvel, Eveline Snelders
doi: https://doi.org/10.1101/2022.01.14.476329
Highlighted publications:
Emergence of azole resistance in Aspergillus fumigatus and spread of a single resistance mechanism
Eveline Snelders, Henrich A L van der Lee, Judith Kuijpers, Anthonius JM M Rijs, János Varga, Robert A Samson, Emilia Mellado, A Rogier T Donders, Willem J G Melchers, Paul E Verweij
PLoS medicine 5 (11), e219, 2008
https://doi.org/10.1371/journal.pmed.0050219
Possible Environmental Origin of Resistance of Aspergillus fumigatus to Medical Triazoles
Eveline Snelders, Robert AG Huis in't Veld, Anthonius JMM Rijs, Gert HJ Kema, Willem JG Melchers, Paul E Verweij
Applied and environmental microbiology 75 (12), 4053-4057, 2009
https://doi.org/10.1128/AEM.00231-09, 2
Triazole Fungicides Can Induce Cross-Resistance to Medical Triazoles in Aspergillus fumigatus
Eveline Snelders, Simone MT Camps, Anna Karawajczyk, Gijs Schaftenaar, Gert HJ Kema, Henrich A Van der Lee, Corné H Klaassen, Willem JG Melchers, Paul E Verweij
PloS one 7 (3), e31801. 2012
https://doi.org/10.1371/journal.pone.0031801
Parasexual recombination enables Aspergillus fumigatus to persist in cystic fibrosis
Tobias Engel, Paul E Verweij, Joost Van Den Heuvel, Dechen Wangmo, Jianhua Zhang, Alfons JM Debets, Eveline Snelders
ERJ open research 6 (4), 2020
https://doi.org10.1183/23120541.00020-2020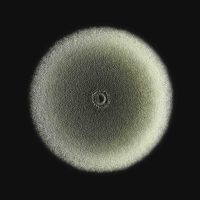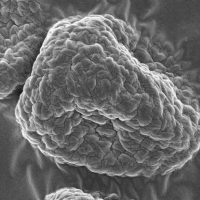 Scanning electron microscopy of an asexual conidiospore
Sexual crossing plate with a few white cleistothecia's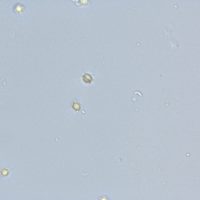 Light microscopy of a sexual, hamburger shaped, ascospore